Mothers are speaking out after four of Emory Healthcare's labor and delivery nurses were disciplined following a TikTok video that appeared to make fun of a patient.
In the video, a nurse is seen talking about "illness". I mean, you're seen talking about what bothers most about expectant mothers: the reduction in buttons, painkillers or epidurals.
The video, which was viewed more than 100,000 times before being taken down, received an outcry. Many were from women who had negative experiences with nursing staff during childbirth.
In a statement provided to ABC News, Emory Healthcare wrote that it had "investigated the situation" and "taken appropriate action against the former employee responsible for the video."
"This video does not represent our commitment to patient and family-centered care and falls well short of the values ​​and standards we expect every member of our team to uphold and demonstrate. "Our patients should never feel that they are not being treated with care and respect. All Emory Healthcare patients are treated in a comfortable, safe environment by caring, experienced, and compassionate caregivers." You deserve to be treated by the team."
Many of the women who saw the video told ABC News they believed most nurses were hardworking and caring for their patients, but hearing Emory's nurse's comments was stressful and disappointing.
'I never felt supported'
Aleah Enyeart, a mother of two from South Bend, Indiana, told ABC News, "I was shocked. "I think I'm speaking on behalf of some other parents who have seen this video about how unprofessional and vulnerable it can be for pregnant women." increase.
Enyeart, 24, said she didn't feel supported during a medically induced birth when she gave birth to her first child in February 2021 because a nurse said she didn't feel supported. said he was particularly moved by the video.
She said the nurses didn't encourage her during labor and even went out to change shifts without telling her.
"And it was my first labor, so I was looking for that empathy and compassion, so it kind of hurt." It really makes me wonder how we can even think that we are and need all the support and care we can get.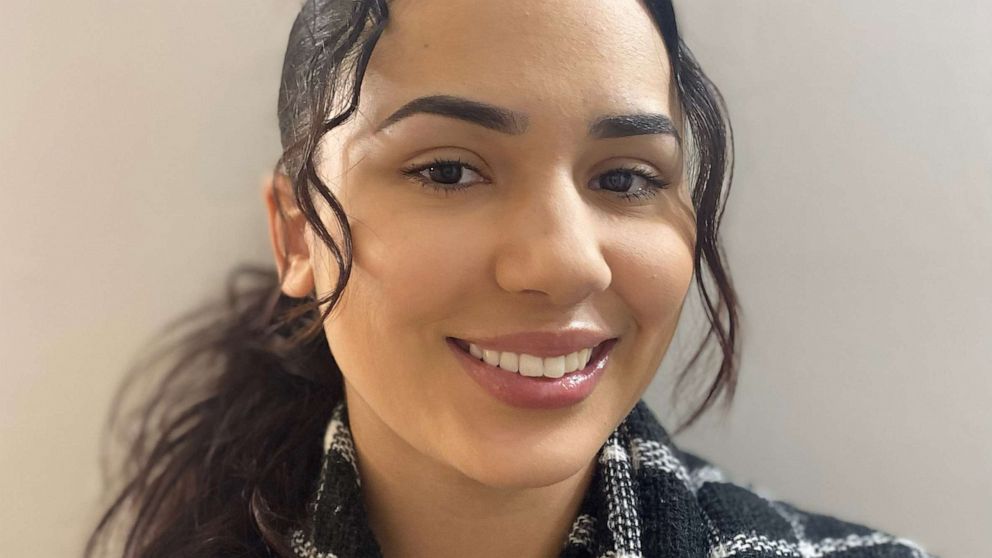 When Alexis Evans, 24, from San Antonio, Texas, gave birth to her first son in June 2020, she did some of the things the nurse described as "horrible" in the video, so she didn't watch the clip. He said he felt "uneasy" afterward.
"I totally did some of the things they said. Like going in for induction and asking for food." What are you talking about me? And that's the last place you want to feel like that."
When Evans got an epidural, it didn't work completely and she felt extreme pain on one side of her body.
"I was really touched. I was in so much pain and so overwhelmed that I started crying," she said.[The nurse is] Like, "Why are you crying?" And she was inconsolable at all because I felt annoyed.
Evans and Enyeart posted about their childbirth experiences on TikTok, receiving tens of thousands of views and hundreds of comments from women sharing similar stories.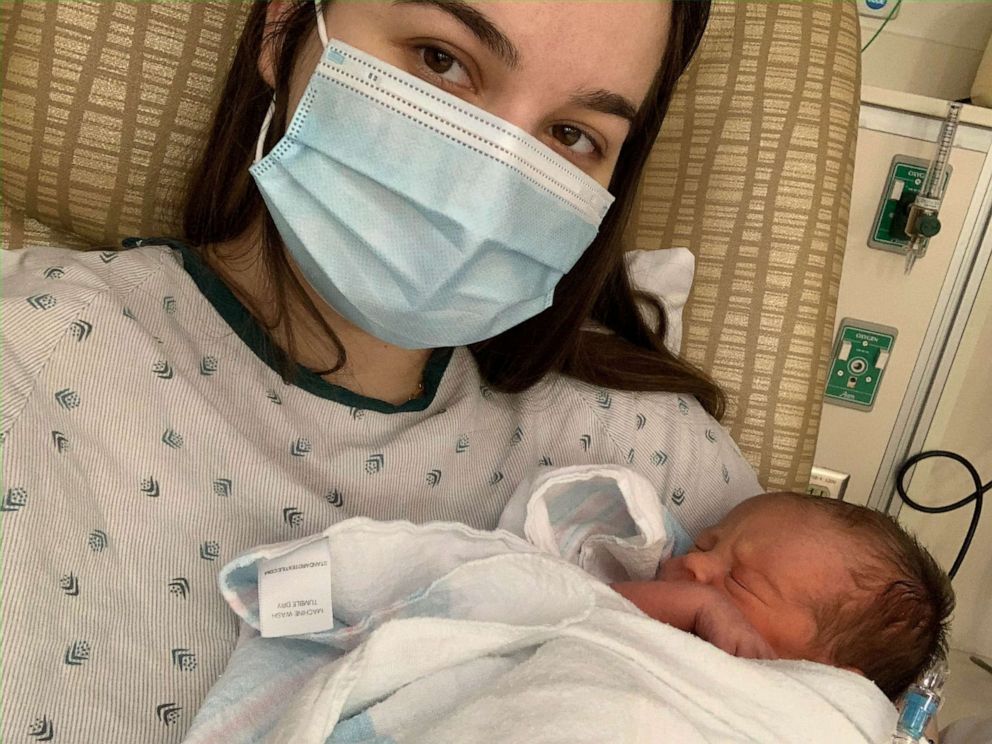 Each has since had a good experience with a maternity nurse, and believes the majority are not judgmental or derisive. We hope to encourage you to defend yourself.
"Hundreds of women have commented on my video, explaining how the trauma of childbirth is still affecting them now, and months and years from now." women too [reflect] Lack of compassion or empathy from the nursing staff, lack of seriousness, or neglect of birth planning when you are having a child in what should be one of the happiest days of your life. And I think it's very hurtful for women and can lead to serious mental health problems years and years down the road.
Maternity Care Experts Speak
Given the maternal mortality crisis in 2015, Dr. Nicole A. Smith, maternal-fetal medicine specialist and medical director of maternal-fetal medicine at Brigham and Women's Hospital in Boston, said: She said videos of labor and delivery nurses were particularly difficult to watch. usa.
"Unfortunately, women still die in childbirth in this country, and Black and Indigenous women die two to three times more often than other women," Smith told ABC News. "And we know that disrespectful interactions during the birth process can create gaps in patient safety."
According to the Centers for Disease Control and Prevention, about 700 women die each year in the United States from complications of pregnancy or childbirth.
U.S. maternal mortality rose 33% during the COVID-19 pandemic, with black and Hispanic women dying much higher than white women, according to a study published in June by the University of Maryland and Boston University. dying at a rate
In September, the CDC released new data showing that four out of five pregnancy-related deaths in the United States are preventable.
Combining maternal mortality statistics with data showing that women often feel abused during childbirth, Smith said, to help ensure women have positive and successful pregnancy outcomes. , said it shows that there is still "a lot of work to be done."
"We've seen this data from all over the country. It's nothing new and it's just sad that it's still happening," she said. It's normalized enough that disrespectful interactions are posted on social media."
Dr. Jennifer Lincoln, a certified OBGYN in Oregon, said she found TikTok videos by nurses "harmful" to patients.
"Labor and childbirth are vulnerable times, and it's not good to see people taking care of you or ridiculing you," she said. It's even more concerning for people of color who may be concerned, because they know they're at higher risk and already worried they'll be treated differently. because it does."
Lincoln added that she was also concerned that the video, which seems to have gone viral, could paint a negative image of the birthing process.
"People who give birth deserve an environment where they know they are supportive, potentially vulnerable, not ridiculed, and heard." Recognize that this is not the way we all do it, and that many of us are actively working to provide care where we can be seen, heard and feel safe. I hope the world will know."
Both Lincoln and Smith said women should feel empowered to speak out during pregnancy and childbirth.
"Fear of being judged is what silences people, and when they are silent, they bring up concerns about whether this is right, is this normal, is this what I feel normal? It's less likely, and it can lead to delayed diagnosis of complications," Smith said.
Smith continued, "Pregnant women seek out health care providers who make them feel treated with respect, listen to them, and put them at the center of their pregnancy and childbirth experience. Whether it's a hospital or a birthing center, look for a facility where you feel like your voice is being heard and treated with respect."