Ever wondered if other women go through pregnancies the same way you do? Now's your chance to find out.
Our new series, Pregnancy Diaries, aims to share true pregnancy stories from real women. The best, the worst, hilarious and shocking moments from conception to birth.
In this diary, Melody-tan's mom at the table Due to morning sickness and gestational diabetes, I could barely control food during my pregnancy.
Want to share your own pregnancy story?send by email mleach@nine.com.au
"When I was nearly two months pregnant, I spent a lot of time kneeling on the cold tile floor of the bathroom.
For food poisoning, it gets a little easier after you get sick. I never had morning sickness (why call it that when I'm up all day?) and it didn't matter if I didn't eat.
I knew I had to eat to nourish my growing baby, but I knew it would all go back to normal, so I was unmotivated.
My husband was walking around with a sympathetic look on his face.
It lasted all my first semester, and it pissed me off that I ate almost anything (or nothing).
I was hungry and knew I had to eat so I did, but it was never a pleasant experience afterward.
I remember feeling nauseous on New Year's Eve walking down the street toward the fireworks vantage point. I, who hadn't shown up yet, looked like a little over-enthusiastic New Year's chick.
Watch: Tips for managing morning sickness
After I got home that night, I vomited again. This time there was a trail of blood. I had to call the poor obstetrician on New Year's Eve in a panic because I was vomiting blood. He said he had nothing to worry about.
I eventually found a few things that worked, like soda water and warm ginger tea, but food continued to be a problem until I hit the second trimester when the severity of my morning sickness lessened. Eating stuff still bothered me, but I was able to eat more and enjoy the food.
At 24 weeks pregnant, I was diagnosed with gestational diabetes at a routine check-up during the third trimester of my pregnancy. I had no signs or symptoms. I was fit and healthy and had no family history of gestational diabetes, so I never expected it to come.
"I eventually became afraid to eat any food."
I continued to have no signs or symptoms throughout my entire gestational diabetes journey.
I was managing it purely through diet and exercise (not insulin), so there was a diet that I thought worked really well and I felt perfectly fine, but my blood sugar levels were going through the ceiling. I got
It was really frustrating because my blood sugar was consistently all over the place.
Then, mid-pregnancy, the morning sickness returned and I had to deal with gestational diabetes at the same time.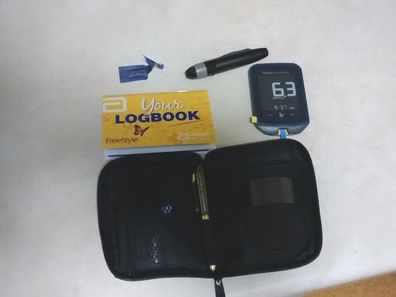 I ended up meeting with a nutritionist who gave me some really good tips on the type of diet (more protein, less carbs) and also recommended going for a walk after each meal.
That was tough for a pregnant woman in the third trimester, but I was determined to control my blood sugar and limped after every meal.
Don't get me wrong, there were beautiful moments when I was pregnant. I felt my baby kick, laughed at my baby hiccups inside me, talked to her husband, sang to her belly…but so much more I never thought I would have to go through grief.
I thought my pregnancy was just my belly getting bigger. I didn't know how much your body would moan inside and out to deal with it. increase.
I'm not discouraging anyone from getting pregnant, but keep that in mind. Sometimes, brilliance can only be obtained through vomiting efforts.
I had been having Braxton-Hicks pain for weeks before the day I went into labor, but the baby wasn't actually due for another week and a half.
Watch: Amazing Things Every New Mom Should Pack In Her Hospital Bag
I thought all first babies were born late, so I figured it would be at least two weeks, and sometimes as long as three weeks, until I had a baby. I told myself it was Hicks.
By 6am the pain was getting pretty intense, but I still didn't realize I was in labor. increase.
I had just started maternity leave four days ago, so there were a lot of last-minute things I wanted to do for the daycare I hadn't done yet. I'm a pretty structured person by nature, so I really don't want my baby coming before my due date to mess with my plans.
"I was busy screaming in pain."
It never occurred to me to wake my husband up. It started to get worse, but I was determined to hold out until 7:30 am when I had an appointment with my obstetrician.
I remember telling my husband, "I'm going to ask you why you're feeling so weird at the interview." By 7am, I was in even more pain and her husband decided to call the hospital.
The midwife talked on the phone for a while, but when my husband picked up the phone because I was too busy screaming, the midwife urged us to go to the hospital.
By the time I got to the hospital it was fully dilated and my baby was born in just under two hours. I didn't even have time for the pain relief I was hoping for when I arrived.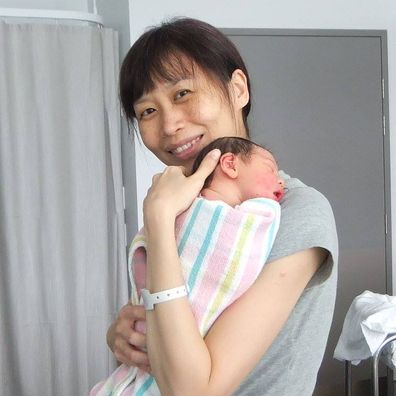 I was just relieved when the baby finally arrived. All pain and discomfort is gone. Then distrust. The unbelievability of having your own slippery, wrinkled baby.
It wasn't an immediate love affair. I think she was still used to the idea of ​​being a mother. Of course, once I got used to the idea, it eventually happened. I spent a lot of time staring at my baby trying to decide if he really belonged to me!
We ate chocolate mud cake and New York cheesecake that night to celebrate, but we didn't measure postprandial blood sugar.
My advice to expectant moms is all the guilt and worry you feel for the first time after being pregnant. It will last forever, so find a way to live with it.
The good news is that your heart is starting to grow in love too. It will only intensify as the baby is born and grows.
The years ahead will be challenging, but they will bring you an incredible amount of joy, warmth and love that you don't know how to contain. "
Melody Tan mom at the tableis a multimedia organization supporting moms with meetup groups and digital resources.
For a daily dose of 9Honey, Subscribe to our newsletter.