Teenager's reaction to sister's fifth pregnancy announcement is supported online. .
In a popular Reddit post, u/Alive-Kick8154 explained that her 38-year-old sister was furious that she didn't jump for joy when she found out she was going to be an aunt again.
Newsweek I reached out to family therapist Alyssa Roberts to discuss this issue. She said, "It's natural for families to react differently to news," and it's important to "understand and respect each other's points of view."
A teenage girl tells other users that she calls her brother Kay and is a stay-at-home mom with four daughters aged 11, 8, 3, and 2. She took to the Internet to explain what happened when Kay, who works at an air conditioner, and her husband told her family they were expecting them again.
"My mother was overjoyed. I wasn't paying much attention. I was focused on the TV," she said.
The original poster (OP) then relayed the conversation that took place, stating that she responded to the news by calling it "cool." She points out that her sister was "mad" because the teenage girl didn't seem excited, but she now realizes she's used to being pregnant. she admits
"I just want to make it clear that this fifth baby wasn't a difficult baby to conceive, or that I wanted a fifth baby. It just happened." She says she supports her and babysits frequently.
talk Newsweek, says Roberts. Inevitably, it reflects how much they care about the person or the news itself.
"It's important that families discuss their feelings and expectations openly and honestly, and strive to understand and respect each other's perspectives.
"In this case, it may be helpful for the original poster and Kay to discuss the differing reactions to the pregnancy announcement, and potential concerns and emotions that may have contributed to those reactions. OP also expressed her support for the new addition to Kay and the family, even though her initial reaction wasn't as enthusiastic as she had hoped.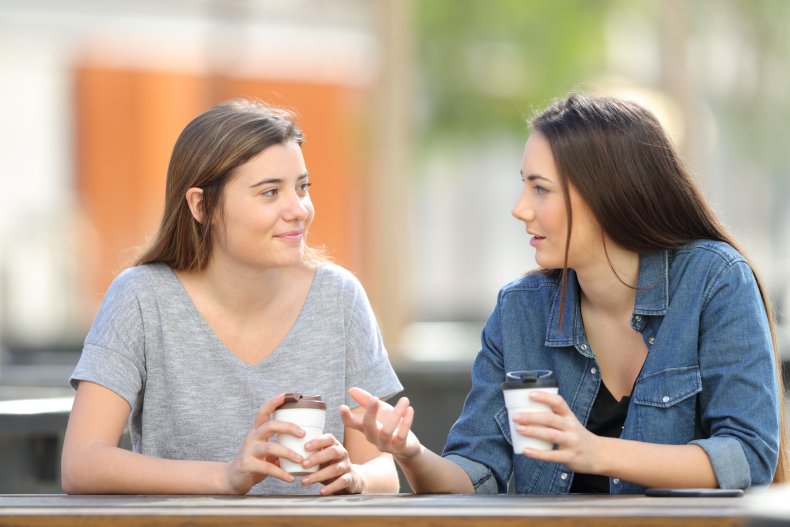 So far, the Redditor has received 12,000 upvotes since it was posted on January 3rd.
The top comment received 24,700 upvotes. It said: "NTA [Not the a******]I guess those weird people expect a big deal out of it. Cool, you've got s** and now you're cooking baby number five.
Another said, "I'm not kidding. As a teenager, my subconscious reaction to my fifth child was like, 'Why?!'"
"Maybe she would have been more excited if I hadn't been babysitting my sister's kids every weekend so she could go out with her friends (laughs)," said another. rice field.
Newsweek Asked u/Alive-Kick8154 for comment. Details of the incident could not be confirmed.
If you have a family dilemma, please let us know at life@newsweek.com. You can ask an expert for advice. Your story may be published in Newsweek.